Welcome to Aquarius Investment Advisors Pte Ltd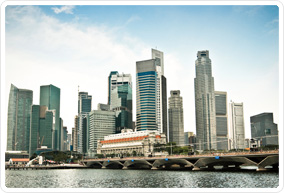 Aquarius has been active in investment management since 1995 and has a successful track record of strategizing investment entries and exits thereby creating significant value for its investors. Aquarius is India focussed and a significant part of its investments are focussed on India. Apart from India, Aquarius also focuses on investment opportunities across Asia, Europe and the US.
The investment management business includes venture capital, private equity and public equities. The senior team at Aquarius brings a full range of relevant skills and experience to bear on the integrated issues of strategy, finance and operations to support the growth aspirations of investee companies.

CAREERS
Aquarius invites investment professionals with outstanding academic and professional records to apply for a challenging and rewarding career in private equity. Send us your resume along with a cover letter indicating the area of expertise over email to
hr@aquarius.com.sg
or through snail mail to our Singapore head office.